Why A&M
A&M Aquatics is a marine livestock importer/wholesaler located in Michigan – We specialize in servicing independent PET STORES.
Why choose A&M Aquatics?
Well let's start with an acclimation, quarantine, and handling process for livestock that exceeds MAC (Marine Aquarium Council) standards (we should know because we are the first MAC certified wholesaler in the world). That process is carried into the handling of our marine fish, our invertebrates and our coral. We also offer both cured and uncured live rock as well as many of the popular saltwater product lines such as Tropic Marin, Ocean Nutrition and CaribSea. A&M is also the first authorized 'Platinum' Seachem distributor. We offer delivery to your door in either our company vehicles or by FedEx as well as airline shipouts to your local airport. Our central location means normal pack time from the start until you receive your shipment is always less than 24 hours.
We don't compromise
From our suppliers we want good quality, fair pricing, selection, great customer service and a supplier who is willing to value our business. And that's what we provide daily to our customers. We are our own biggest critic and we refuse to compromise on quality.
We're here to help
If you're a prospective customer (a retail store owner) just click on the contact us link and tell us about yourself and how we can help you. If you're a hobbyist please feel free to browse our website and contact your local store to get them to order anything you see here you're interested in. If they won't do it, then contact us and we will try to refer you to another store that can help.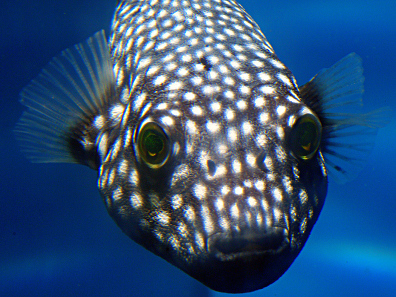 Our history
In 1987, A&M Aquatics had its beginnings as a fish collection and shipping facility in the Florida Keys. We hand collected all of our own fish and supplied them to many wholesalers in the US, Japan, Taiwan, and Europe. We relocated it to Michigan in 1991 and have steadily built A&M Aquatics into the "Best Kept Secret in Marines" in the Midwest. Because we have our foundation in the collection side of the business, we know what it takes to collect good fish and ship good fish, we work closely with our suppliers to improve their methods. We still have our own commercial collection licenses and do much of our own collecting in Florida for Caribbean basin products.
We work around the clock to make sure the products you order arrive at your store in their absolute best health.