Aquacultured Corals
A&M Aquatics is pleased to offer to our wholesale customers, our own brand of aquacultured corals. The A&M Aquacultured coral is grown at our facility in Lansing or in our state licensed aquaculture facility in Florida. We also stock a few varieties of aquacultured coral from other suppliers in the USA.
If you are a hobbyist who has interest in these products and your local store does not stock them, please feel free to contact us via our website to be directed to a store that can help you in purchasing these corals. We will not sell directly to you but will be happy to put you in touch with a retailer that can.
Please check back often to this part of the site. Our selection is growing like wild fire!
We've tried to use some form of reference in the photos to show you the approximate size.
The A&M Aquafarm corals are highly marketable for the retail store and offer a wide range of SPS, LPS and Soft corals.
LPS Corals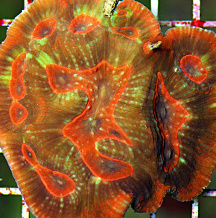 Soft Corals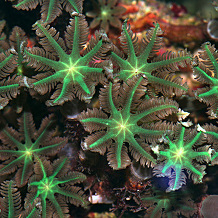 SPS Corals