Shipping
To Your Door Delivery in Our Vehicles
A&M Aquatics offers delivery to your door in one of our temperature controlled vehicles if you are on our delivery route. This lowers your packaging costs because you don't pay box charges or heat/ice packs when we deliver on our vehicles.
During the time of your delivery you have the option to inspect the livestock while under our driver's supervision for DOA's. Any DOA's are deducted on the spot which means you do not pay for them.
We do charge a nominal delivery fee for this service but most of our customers find it to be a very cost effective way to do business.
Palletized FedEx
Palletized FedEx service means that we pack your fish as if they were being shipped on an airline and in fact they are. But before leaving our facility all of your boxes are palletized and then shrink wrapped. FedEx then picks up the whole pallet and delivers it directly to your location the next morning. You cut the shrink wrap and carry the boxes into your store.
This means that no airline staff are handling or tossing your boxes like a cheap sampsonite. While this service is extremely competitive with air freight charges it is for stores who can handle a minimum of 200 lbs freight at one time. The biggest complaint we get with this service is "Wow, I had to get to the store early that day." And guess what, if the airlines delay your shipment you still pay. If FedEx delays your shipment and it's their fault (i.e. not an act of God like weather), you don't pay the freight. How great is that.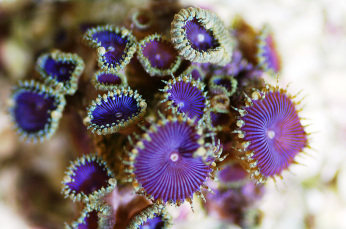 FedEx Priority
Smaller shipments and loose boxes direct to your store for those stores not needing a full palletized shipment.
Airport Ship out
We do offer limited airport ship outs. We prefer to deal with the superior handling services of FedEx or our own company delivery vehicles. But if you want airport ship out we will do our best to accommodate you. If we cannot find a flight that works well we will not supply you with fish. We rather not have your business than risk jeopardizing the health of the livestock.